We offer fit-for-purpose consultancy to projects within offshore wind both fixed and floating structures, as well as we develop R&D concepts that benefit the growing offshore renewables industry. Semar offers its competence and experience earned from the offshore oil & gas industry to multiple wind farm projects. The feedbacks we get are that the way we work, based on team collaboration and multi-discipline approach combined with specialized competences, help efficiently address the specific challenges and demands of the offshore renewables industry.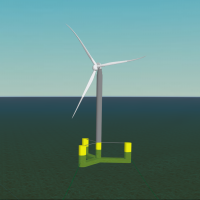 Honeymooring
Our innovative solution Honeymooring™ is a unique and cost-effective way of mooring floating wind turbines in a "honeycomb" network using, flexible lines and active sharing of anchors and buoys.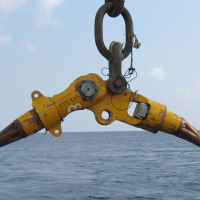 We have more than 25 years of experience in lifting of structures and bridge components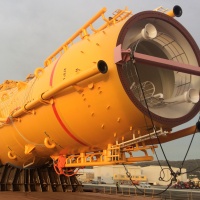 Our experience in transporting rigs and various offshore structures, using both barges and heavy-lift vessels, spands over 25 years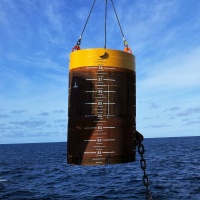 From our experience in diverse offshore installations, Semar has designed several suction anchors as fixed and moored foundations
› Equinor/KDS JV – Hywind Tampen – Mooring installation and Tow & Hook-up – 2020-2023
› NGI/Equinor – Beacon Wind Suction Bucket Trials – Detailed design of suction buckets – 2022-2023
›  OHT – Hywind floating foundation transportation (3 600t) – 2017
›  Owec Tower – NGG Offshore wind farm – 2015
›  Statoil – Hywind installation study – 2015
›  Sweco – Marine operation assessment of wind turbine installation  – 2014
›  Fred Olsen – Lifting analysis Seagreen Project – 2012
›  Fred Olsen – Crane wire load analysis for upending of wind turbine foundations  – 2010
›  Statoil – Marine operation study for Hywind – 2010
›  Master Marine – Sheringham shoal wind turbine installation – 2009-2011
›  NorWind – Alpha Ventus wind farm  – pre-installation method of piles – 2008
›  Owec Tower – Alpha Ventus wind farm – Structural analysis and design – 2008
›  Fred Olsen – Concept development of installation methods – 2001-2002
›  Marine operation study and consultancy
›  Mooring analyses of floaters carrying wind turbines
›  Planning and follow-up of physical model tests
›  Installation of foundations (monopiles and jackets) for wind turbines
›  Marine transportation with deck arrangement study
›  Hydrodynamic analyses of operations
›  Structural design and analyses of transport structures
›  Concept and pre-FEED design of fixed substructures (jacket/monopile), as well as assistance to detailed design
› Detailed design of floating substructures
Do you want to learn more about Semar?
Contact us for more details today, and we will get back to you as soon as possible.